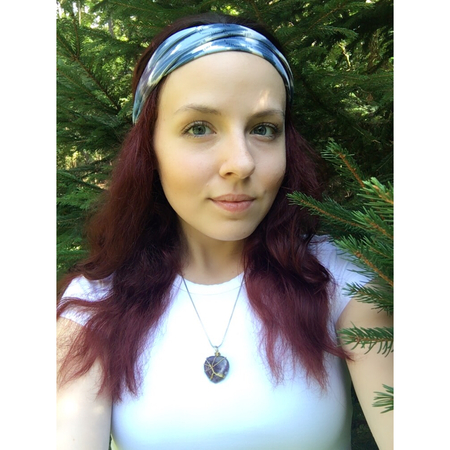 Remote Starseed Astrological Readings with Cosmic Chronologist / Starseed Intuitive Alyssa Burns (by appointment)
Discover your Starseed origins with Alyssa. Knowing your Starseed family which you carry with you from lifetime to lifetime can both reveal and open up many doors to understanding your relationships, career, family ties, behavior patterns and spiritual evolvement. Based upon you're the birth data you will provide, Alyssa will guide you on your cosmic journey through your birth chart and the fixed stars present when you were born to identify your own extraterrestrial origins, lifetimes, and traits. In a 25 min reading, you will identify the primary Starseed influences in your chart. A 50 min in-depth reading will include a full written overview as well as a printable chart that can be framed for future reference. Please include your birth date, time and place upon registration.

Bio: Alyssa Burns is a natural born intuitive who had a true awakening in 2012, leading her down a journey of discovering where her soul originated and traveled before and between lifetimes. Over time she discovered our souls travel through the universe and multiverse, and she began to learn about the history and traits of different starseed origins and fixed stars, unique to each client's birth chart. A member of IAOTH, Alyssa is a Usui & Quantum Reiki Master & Teacher, Atlantian Reiki Master, Lemurian Light Reiki Master, Crystal Healing, Chakra Healing, and Angelic Healing. She is a certified life coach in the following areas: CBT, REBT, Transformation, Spiritual Path, Shamanism, Emotional Intelligence, and has a Master Mindset Life Coach certification as well. She is currently working towards certification with EFT Tapping and continues to expand her knowledge through professional training as well as her own research.

Cost: $40 for 25 min reading; $75 for 50 min reading.